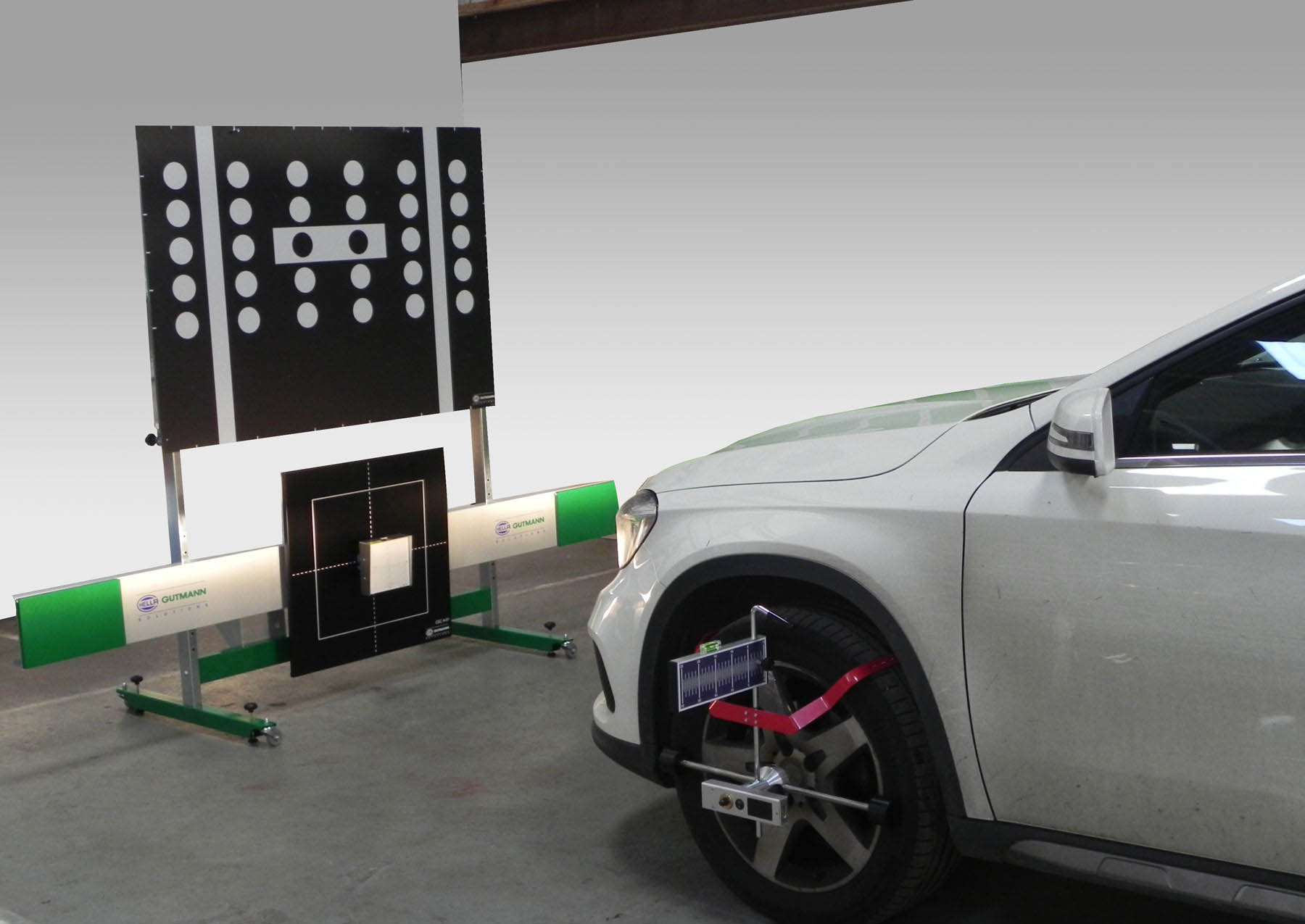 LEAVE IT TO US TO CALIBRATE YOUR WINDSCREEN
Our priority is always to get your vehicle back on the road efficiently and safely.  That means looking after it from top to bottom, from the moment it arrives in our Macclesfield workshop. With our windscreen calibration services you'll have total peace of mind that your ADAS windscreen is finely tuned for the best possible driving experience and the safety of you and your passengers.
As well as offering a comprehensive windscreen replacement service, we are also accredited ADAS calibration providers, so you can count on us to ensure your windscreens are safe and repaired to industry standards.
Everyone knows that a fully intact, clean windscreen is essential for driving safely, but not everyone understands the additional role of windscreens in advanced driver assisted (ADAS) vehicles. These systems were created to make driving safer and easier by deploying sensors to assist with parking and assessing the proximity of other vehicles. Often, these sensors are embedded in the windscreen, so following an accident or glass replacement it is essential that they are checked to ensure they are correctly aligned.
Here at Orion Motors we have extensive experience of working with ADAS systems and ensuring that windscreens are properly calibrated. For trusted, reliable and fast windscreen calibration in Macclesfield, make Orion Motors your number one choice.
Our windscreen repair and calibration services include:
Windscreen replacement
ADAS calibration
Heated window repairs
Rear and side window repairs
To find out more about windscreen calibration in Macclesfield, contact us today!
Simon Spurrel – Google
Excellent jobs for both my classic Porsche 944 and my Diamond cut Aston Martin DBS wheels which look like new now. Very pleased and we'll priced.
Chris is quite clearly a very driven, passionate businessman and it's evident his customers are number 1 on his list of priorities! I came in to have my mercedes alloy wheels powder coated. Chris couldn't help me enough. I came today to see the finished result… absolutely phenomenal. Can't thank you enough. Highly recommended! Thank you once again.
Jake Brown – Google
Before returning my lease car I decided to get my wheels repaired by Chris and the team at Orion. I couldn't have picked a better company to do this. The service from beginning to end was first rate and the price was reasonable too. My wheels looked amazing and the car was returned to Ford without any issue. Superb service. Highly recommended!
Graham Robinson – Google
Repairs to my car look great. Chris was very friendly and the quality of work was excellent. Chris sorted the claim out and was very flexible with when I could drop the car off and kept me up to date with everything. I would 100% recommend.
Jack Cannon – Google
Absolutely fantastic service from Chris and team. Really helpful advice on repairing my car bumper via insurance claim and did an amazing job in a short space of time. Will definitely recommend.
Anne Marriott – Google
Chris was a star for helping me out of a sticky situation . With damages under my bonnet. His garage has the highest standards and he has excellent people / customer skills. 100% recommend this garage . I wish him well for his future business.
Elaine Galley – Google
Just had alloy wheel repaired on our Lexus, if I did not know which wheel it was I would not be able to tell. Excellent work done on time for a fair price by very knowledgeable people. Will definitely keep their number for any more work that I may need.
Dinah Francis – Google
I had 4 wheels refurbished, including one with severe edge damage. There was a great choice of colour/finish options. An excellent job with first class service. I'm already recommending to friends & family.
Colin Wilkinson – Google
Needed a repair carrying out on insurance and the guys here did an excellent job. They even caught a repair that I hadn't noticed and turnaround time was really quick!
Mike Smith – Google
Just had the scuff repaired on my diamond cut alloy wheel, excellent workmanship and service.
Would highly recommend them to anyone wanting a first class job.
Lynne Barber – Google
BROWSE OUR OTHER CAR BODY REPAIR SERVICES
HAD AN ACCIDENT?
CONTACT US TODAY
FOR AN EFFICIENT AND PROFESSIONAL SERVICE.
WE WILL HAVE YOU BACK ON THE ROAD FAST!